The Royale - with extra cheese please!
The Royale opens in Mesa AZ!
Finally, Andrea The Midnite Movie Mamacita has a place to call home!
Danny Northside - Tuesday, August 2, 2011
If you are a local b movie film buff, than you know the name The Midnite Movie Mamacita. Simply put, every interesting off the charts film that has been shown in Phoenix has been presented by her, also known as Andrea, our co host for I Can Smell Your Brains Radio.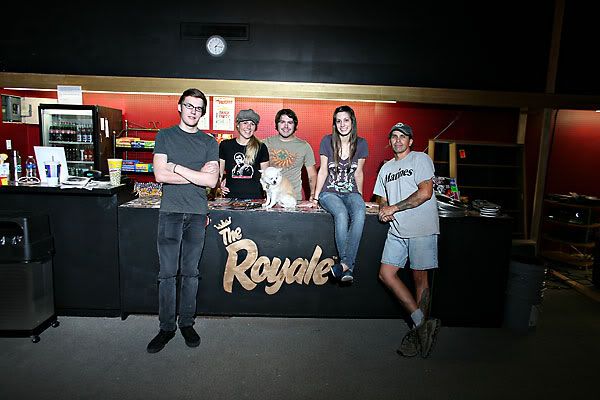 For years Andrea has been showing films at places such as The Paper Heart Gallery, Chandler Cinemas, Madcap, and other places she rented out for our viewing pleasure. She is also the director of the International Horror and Sci-Fi Festival and the Horror Director for The Phoenix Comic Con. Not to mention she has brought out guests for Q&A's after their films such as Heather Langencamp (Nightmare on Elm St.), Rudy Ray Moore (Dolemite), Jeffrey Combs (Re-Animator), and Tura Satana (Faster Pussycat Kill Kill) just to name a few.
Brandon and I met Andrea when she started showing films and teamed up with her on many occasions with big movies such as Goonies, Return of the Living Dead, Ghostbusters, Frankenhooker, and Indiana Jones Temple of Doom. We showed quite a few independent flicks such as God Has a Rap Sheet, Poultryguiest: Night of the Chicken Dead, The Quick and The Undead, Gutterballs, and Run Bitch Run. Arizona has taken some time to grow and it's Andrea's dedication and love for films that has kept her fanbase strong.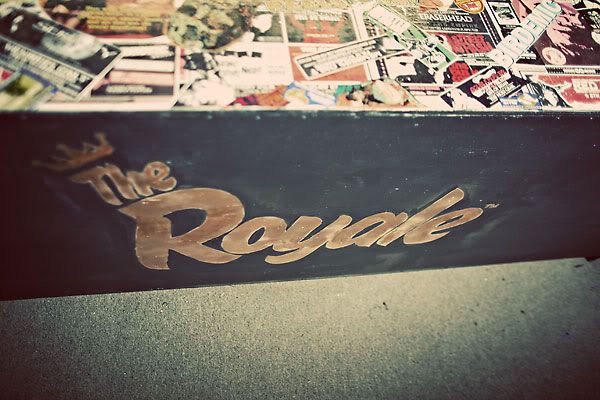 Well, her dream to open her own location has become a reality. Andrea just opened her own retro grindhouse theatre in the heart of Downtown Mesa.
The Royale is a community arts venue & theater space styled after the "film palaces of yesteryear" The theatres location is in historic Downtown Mesa, right across the street from the world famous and ever notorious punk club The Nile Theatre. The Royale's building, which was built in 1908, hosts to a unique mix of the latest independent films retro cult classics.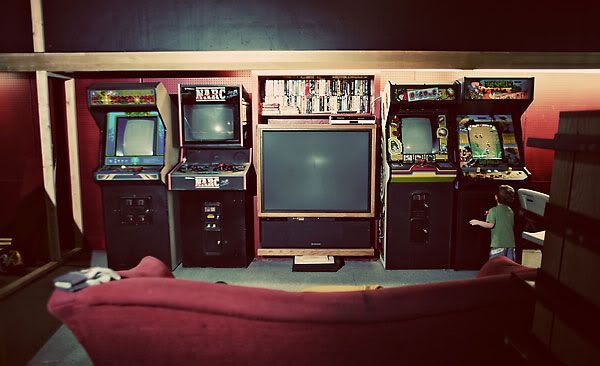 So far since the few short weeks she has been open she has premiered a few new independent films such as Hobo with a Shotgun, Troll Hunter, Stake Land, and Conan O'Brien Can't Stop. Some classics made that list too: Army of Darkness, Strike Commando, Waxwork, and Enter The Ninja!
With a sophisticated decor & comfortable theater-style seating, The Royale offers a unique and intimate atmosphere unmatched in the Phoenix area for dedicated film patrons & cinephiles complete with 5.1 stereo sound and 1080p digital projection in the main auditorium. The front of the theatre hosts a retro video arcade with several stand-up vintage arcade cabinets from the 70's and the 80's.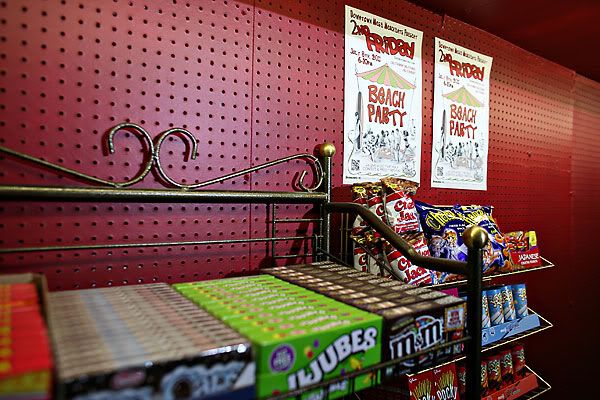 The Royale also houses an art gallery space with dedicated exhibitions themed on pop-culture and film themes revolving monthly. My favorite is the kick ass concession stand with my favorite Mexican bottled Coca-Cola and other retro sodas, plus a variety of snacks from all over the world.
Some of the other stuff we are really excited about are the special engagements such as TOKUSATSU TUESDAYS! Presented by Damon Foster, editor and publisher of the groundbreaking Asian film zine, ORIENTAL CINEMA; TOKUSATSU TUESDAYS will cover a wide variety of genres (Japanese superheroes/monsters, Korean oddities, low-budget Filipino movies, vintage anime, old-school kung fu films and more! A recognized authority on Asian cinema with credits in publications from FILM THREAT to G-FAN, The Royale is proud to host Foster and TOKUSATSU TUESDAYS as a signature event!
REEL HORROR is a monthly film series at The Royale programmed by Victor Moreno & Justin Edwards bringing the most terrifying,classic and little-seen horror films to The Royale's silver screen. Every REEL HORROR screening will be a secret screening and will keep the audience on the edge of their seats. Join us for REEL HORROR the second Wednesday of every month at The Royale.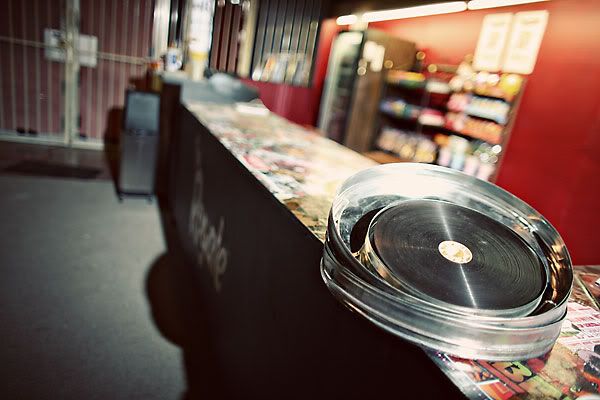 Apocalypse Later presents SINSATIONAL SUNDAYS, programmed and presented the last Sunday of every month by Hal Astell. Explore the world of cinema with unique and exciting screenings monthly at The Royale. Apocalypse Later presents precode movies, amazing films from the few uncensored years before Hollywood got all moral and sanitized in 1934.
MEMBERS ONLY SCREENINGS are one of the prime perks of becoming a member of The Royale. Programmed by the Valley's own Midnite Movie Mamacita, Andrea Beesley-Brown, Members Only began at Chandler Cinemas, showcasing cult gems like Roger Corman's Galaxy of Terror, Battlefield Baseball from Japan with Versus' Tak Sakaguchi, as well as upcoming sneak previews. The fun thing being all the titles are kept secret until the movie begins. A real treat for someone seeking out new films and camaraderie, as well as the best of world and indie genre cinema!
CULT CLASSICS is a monthly cult film showcase at The Royale screening forgotten gems and little seen genre films from the 70's to 90's and showcasing them on the big screen where they belong. Curated by Victor Moreno, Cult Classics screens your favorite genre classics from directors like Lucio Fulci to Sam Raimi. Horror, indie and underground favorites will find themselves up on the silver screen during CULT CLASSICS @ The Royale.
Prepare your eyeballs for a celluloid assault on the senses as you experience the mind melting, genre frappé programming of VIDEO DUNGEON, The Royale's monthly film series. Curated by video-hound & shit cinema enthusiast Justin Edwards, VIDEO DUNGEON'S sole purpose is to present films seemingly beamed down from another dimension to corrupt all rational thought. From shot-on-video gore fests to lucid neon drenched nightmares unearthed from the darkest corners of the local thrift store...or ebay. Join us for exclusive glorious analog screenings provided by the forever eternal VHS, shiny disc DVD's & super shiny Blu-ray's. Stare cinematic apocalypse in the face each time you plant your butt down for a VIDEO DUNGEON screening, you've been warned!
I can speak for Brandon when I say we are both extremely excited for Andrea and having a place to see the movies we love, and all of you love. And you can bet we will return with I CAN SMELL YOUR BRAINS CINEMA!
I Can Smell Your Brains will be posting her schedule monthly so keep an eye out for what's coming up. This months schedule so far includes Little Big Soldier - August 5-11 (Jackie Chan), Final Destination Marathon (1-4) - August 8, The Rocky Horror Picture Show - Every Saturday Night, The Room - 2nd Saturday of the Month, Reel Horror - Unannounced Horror Movie 2nd Wednesday of the month, Video Dungeon - Things (on VHS) - August 12, Cold Fish August 19th and 20th, Freaks August 21st, and Robocop August 26th!
The Royale is located at 108 W. Main Street in Mesa, AZ on the corner of MacDonald & Main. All photos in this article taken by Darby Elizabeth Photography
For more information be sure to keep an eye on The Royale Website
Here is some footage from ABC 15 of The Midnite Movie Mamacita talking about The Royale shortly before the theatre opened up. It was still pretty raw in this video.
And a bit more from a promo right before the theatre opened!
No reason for this pic other than it rules.